Mr. Smith Goes To
Washington

Opening Day has always been a national holiday for many fans. As the Official Beer of Major League Baseball, Budweiser was on a mission to make it official. With the help of the Budweiser Clydesdales, we sent Hall of Famer Ozzie Smith to Washington to submit the 100,000 signatures needed to get a response from the White House – and along the way, we launched a movement.
From national TV appearances and radio spots to on-premise signature drives and social content, the campaign to get 100,000 signatures was a comprehensive game plan. We even followed Ozzie and the Clydesdales as they made their journey to the White House and captured all the engagement with fans as they signed the world's biggest baseball.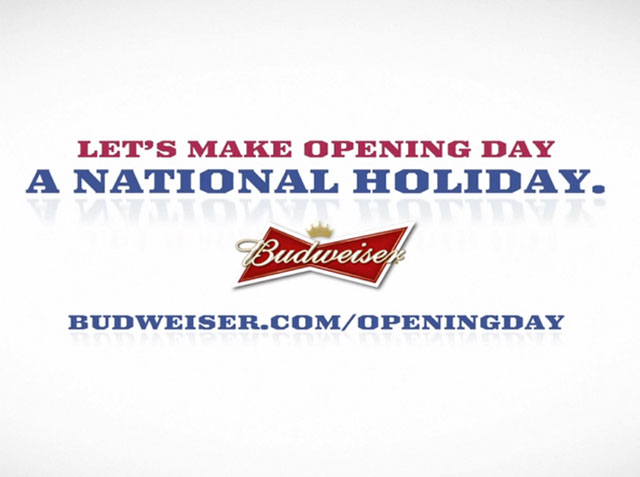 The Perfect Way To Lead Off The Season
We didn't get the national holiday, but Budweiser did capture the attention of the baseball world. And we have the advanced metrics to prove it – including over 100,000 signatures at whitehouse.gov, over 3 million YouTube views, 62.8 million Facebook impressions and 220 million earned media impressions.