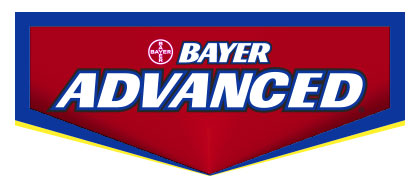 Scott's was launching a new lawn weed killer product that directly competed with Bayer Advanced products. Since retailers would be looking to remove products in the shelf set to make room for the new Scott's product, Bayer Advanced products had the potential of being de-listed.
Bayer Advanced answered back with the launch of Season Long Weed Control – a premium lawn weed killer that offered both pre and post emergent control of lawn weeds for up to six months.
The Challenge:
When we started digging into the competition, we discovered when other brands looked at lawn fertilizer and weed control, they only focused on what you could see.
The revolutionary science of Bayer Advanced Season Long Weed Control focused above and below the surface, so your yard not only looks healthy, it's healthy from top to bottom. It kills the lawn weeds you see, and creates a protective barrier below to prevent new weeds from emerging for up to 6 months.
We came up with a concept that "flipped" the lawn playing field to demonstrate "the Science Below." Campaign elements included TV, radio, website, social and OOH.