Restoring The Roar To A Beloved Brand

Lion's Choice is a midwestern chain of roast beef sandwich focused restaurants. Founded in 1967, there are now 38 locations throughout Missouri, Kansas and Illinois. For many years the brand languished with no brand positioning, no brand strategy beyond limited time specials and no real swagger. That's where Cannonball stepped in.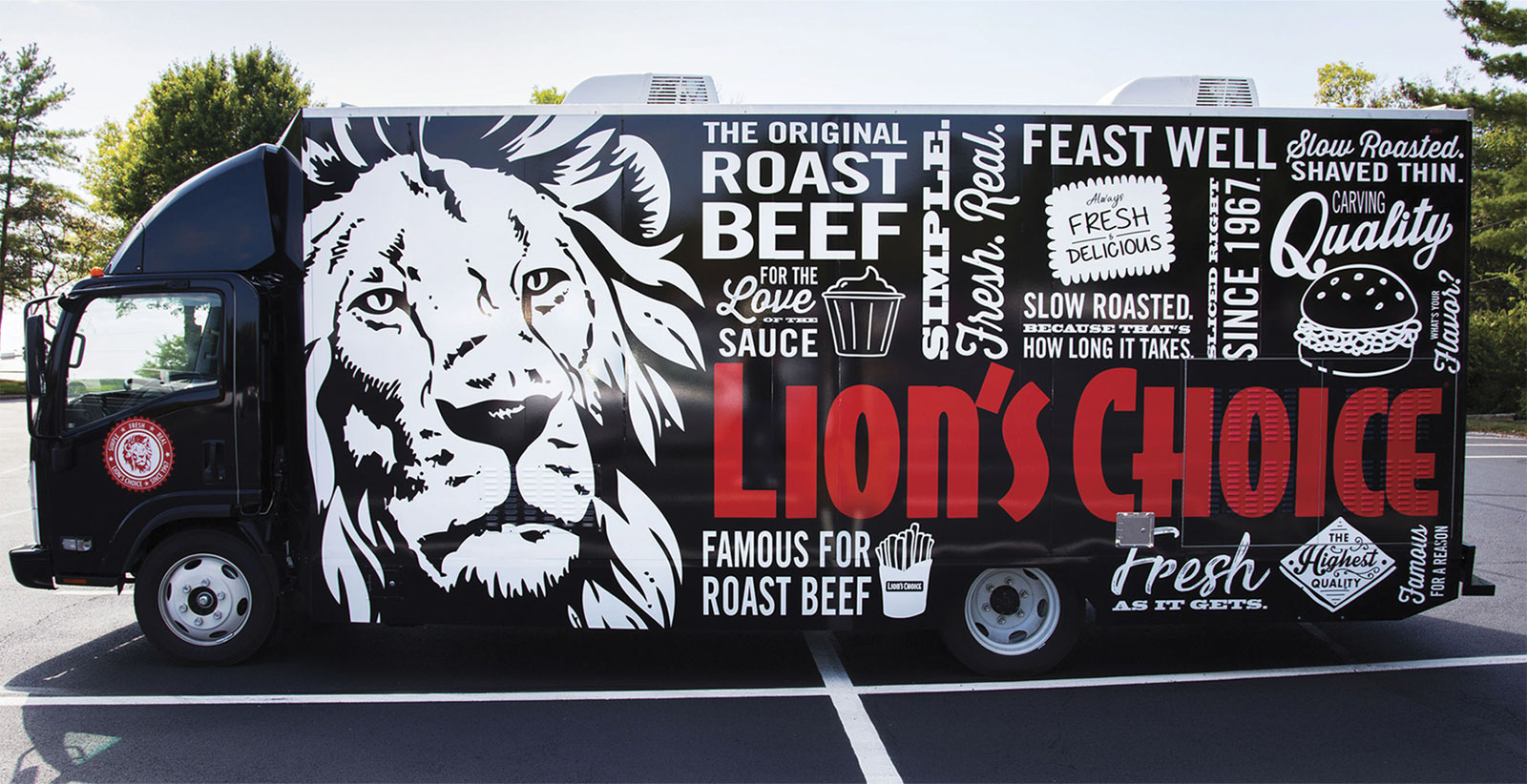 Positioning Fit For A King
Cannonball created new positioning – "Celebrating Honest-To-Goodness Awesome Food". We brought it to life with a new quality-focused brand identity campaign, including bold, in-your-face food photography and graphics, all delivered with an authentic brand voice and a little swagger.
The campaign included outdoor, print, broadcast radio, store rebranding, packaging, in-store activation, digital display ads, social media and the all-new Lion's Choice Food Truck.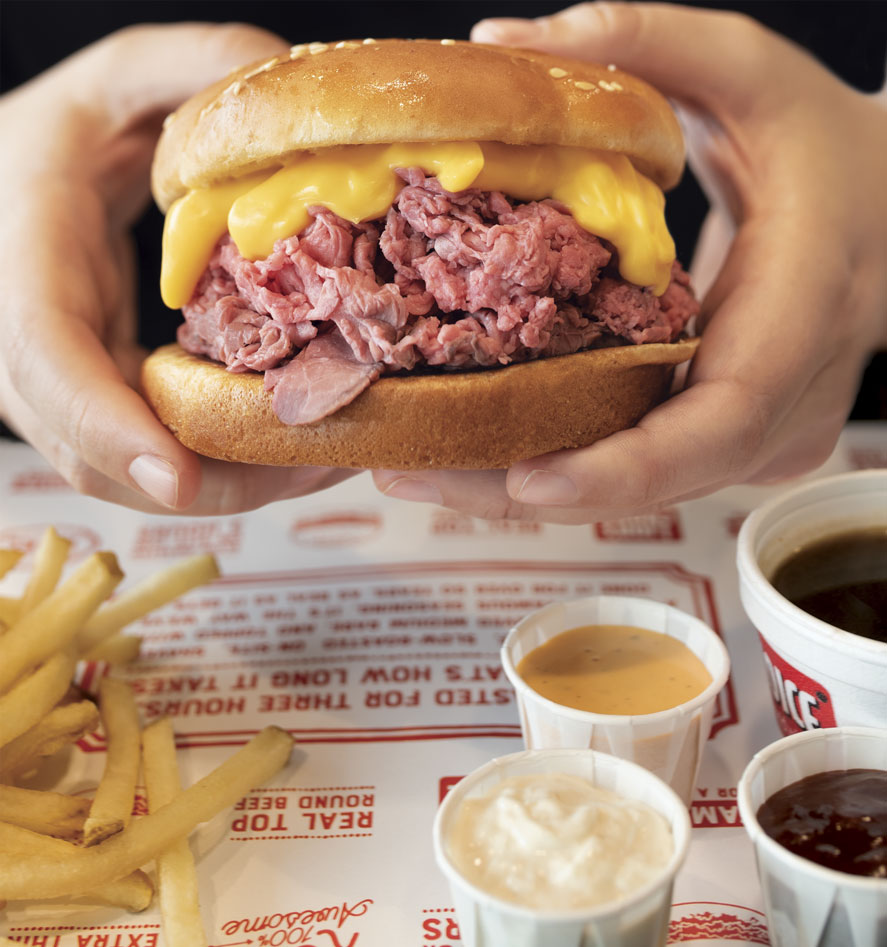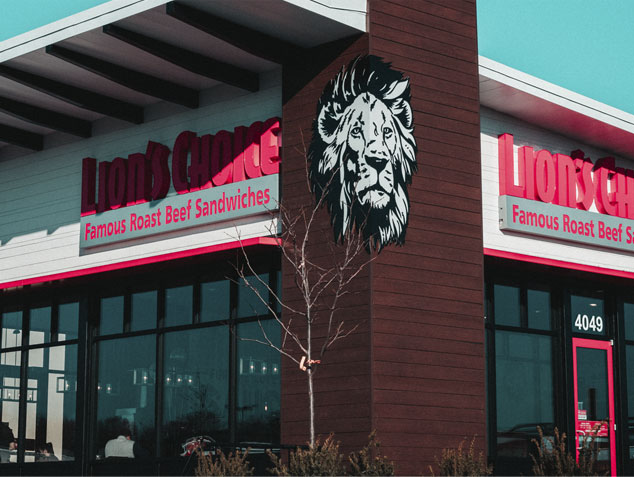 Since September 2017, Cannonball has delivered real results for LC social channels. As of March 2022: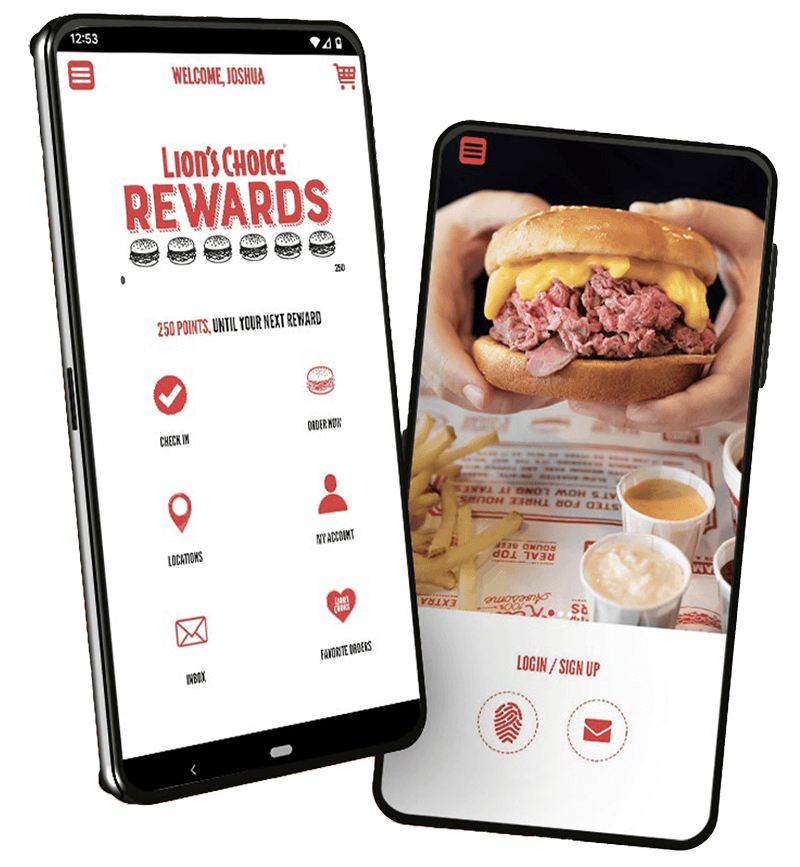 Putting the App in Appetizing
When the time came to launch a new version of the online ordering app, Cannonball worked with Lion's Choice's P.O.S. systems integrator to create a user friendly and branded experience, both for simple online orders and for rewards members. Special weekly offers were also added at Cannonball's request. Since launch in April 2021 the app has been promoted through social and in store and has was downloaded more than 24k times this year alone and we have more than 70k rewards members signed up, which has also allowed for communications through email and push notifications. The app is now accounting for a significant number of sales and has paired well with delivery service offerings.