A Story ONLY St. Louis Children's Can Tell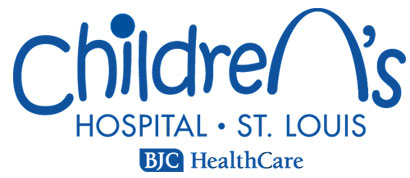 Most major cities have one pediatric hospital. St. Louis has three – and parents in the region don't really understand what makes one a better solution than the others. The team at St. Louis Children's came to Cannonball to help differentiate the brand, with a secondary objective of raising Children's reputation as a world-class destination for academic research and pediatric treatment.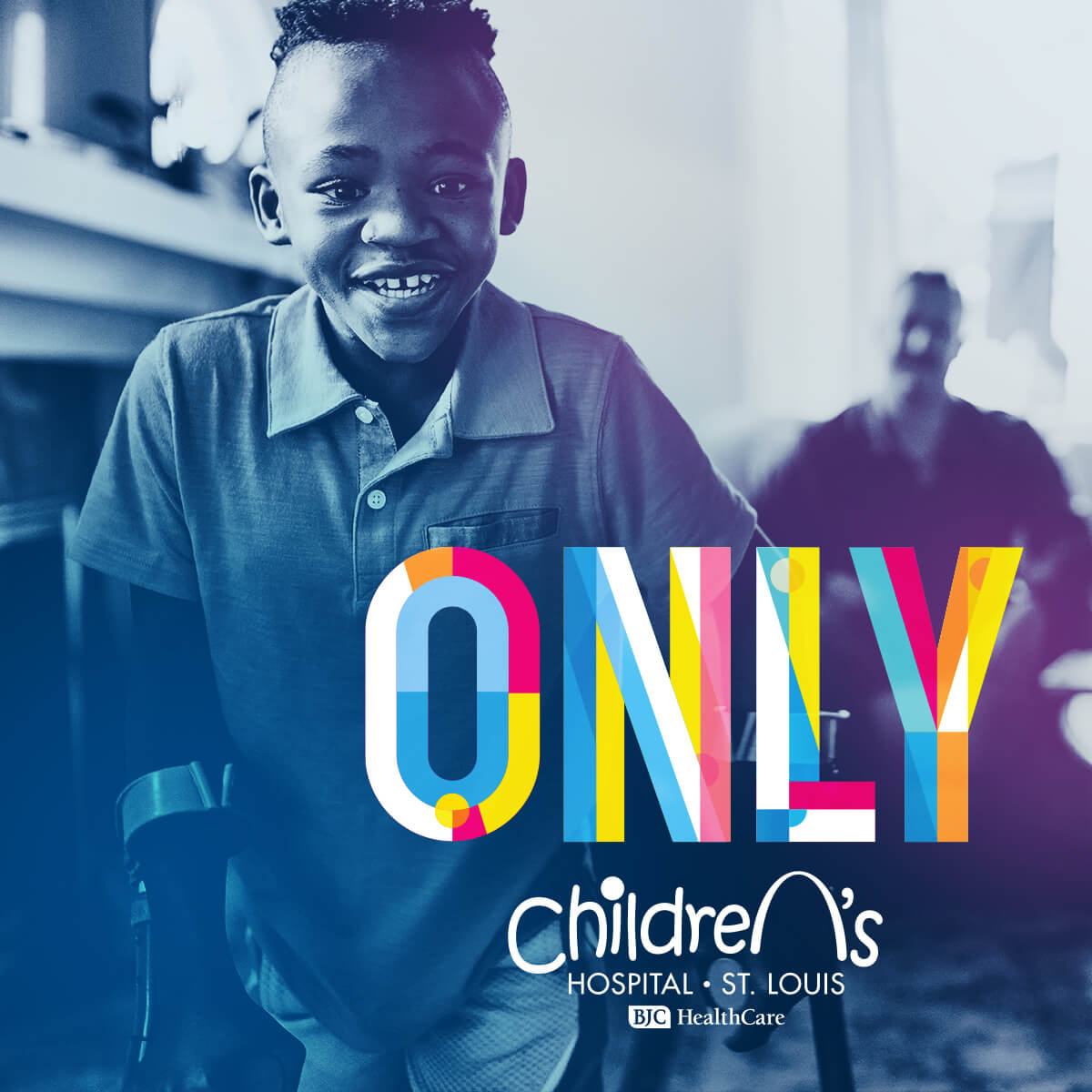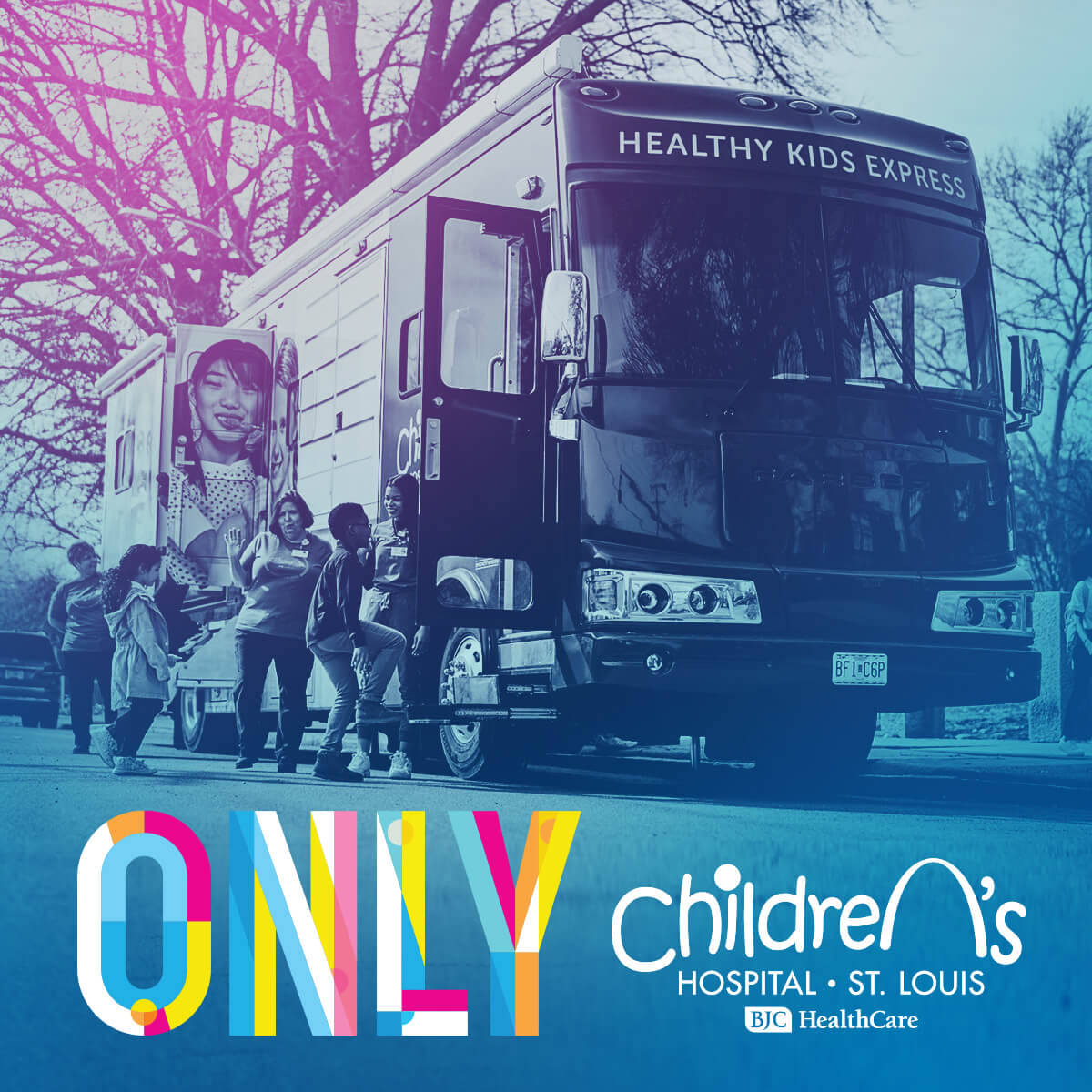 One Word Says It All
Cannonball quickly discovered that there were almost too many reasons-to-believe that would differentiate St. Louis Children's in the hearts and minds of parents – an extensive list of rankings, discoveries, treatments, specialties, technologies, community programs, innovations and touching patient stories that no other pediatric hospital in the region (and few around the globe) can claim.
Our creative breakthrough was that the best way to tell this long, impressive story was through a single word: ONLY. This one word encapsulates everything we want people to think about St. Louis Children's.
The campaign launched through bold creative, serving as a vibrant, positive and inspiring reflection of the world-class discoveries, cares and stories ONLY happening at St. Louis Children's.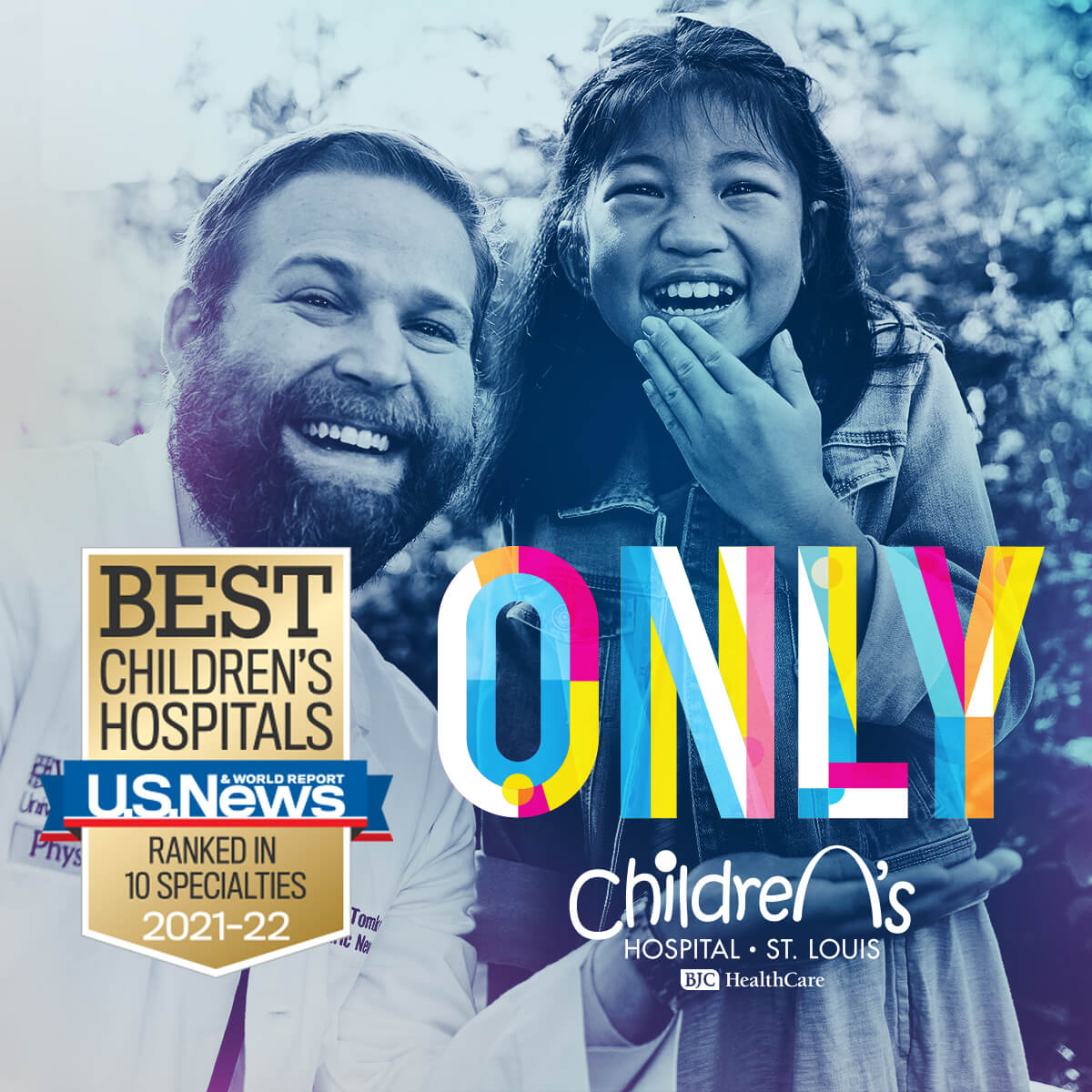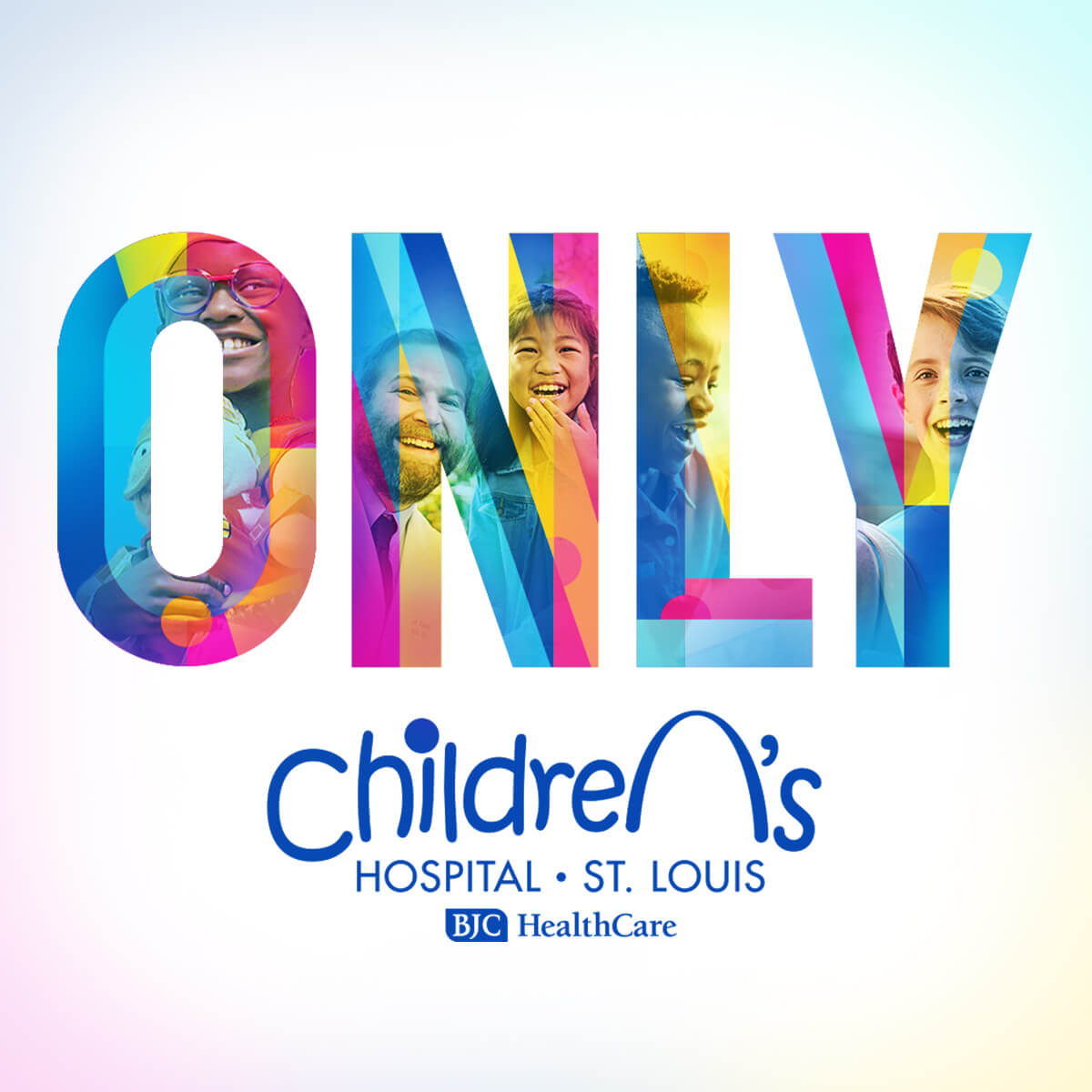 A Look & Feel Inspired By Behavioral Science
The tone of our creative was influenced by Cannonball's Behavioral Science team, who put forth a concept called Terror Management Theory. TMT suggests that showcasing the "scary side" of pediatric medicine achieves the opposite of its intent, pushing people away from messages of excellence because the audience shuts down emotionally early into the story – leaving the consumer with a negative brand association.
This inspired us to tell the ONLY narrative through a positive lens, featuring vibrant colors, heartwarming patient/staff moments, and uplifting music – while still driving home St. Louis Children's differentiating message of excellence.
Learn more from this presentation led by Cannonball's VP of Behavioral Science, Meagan Peters, and Co-Chief Creative Officer, Matt Collins.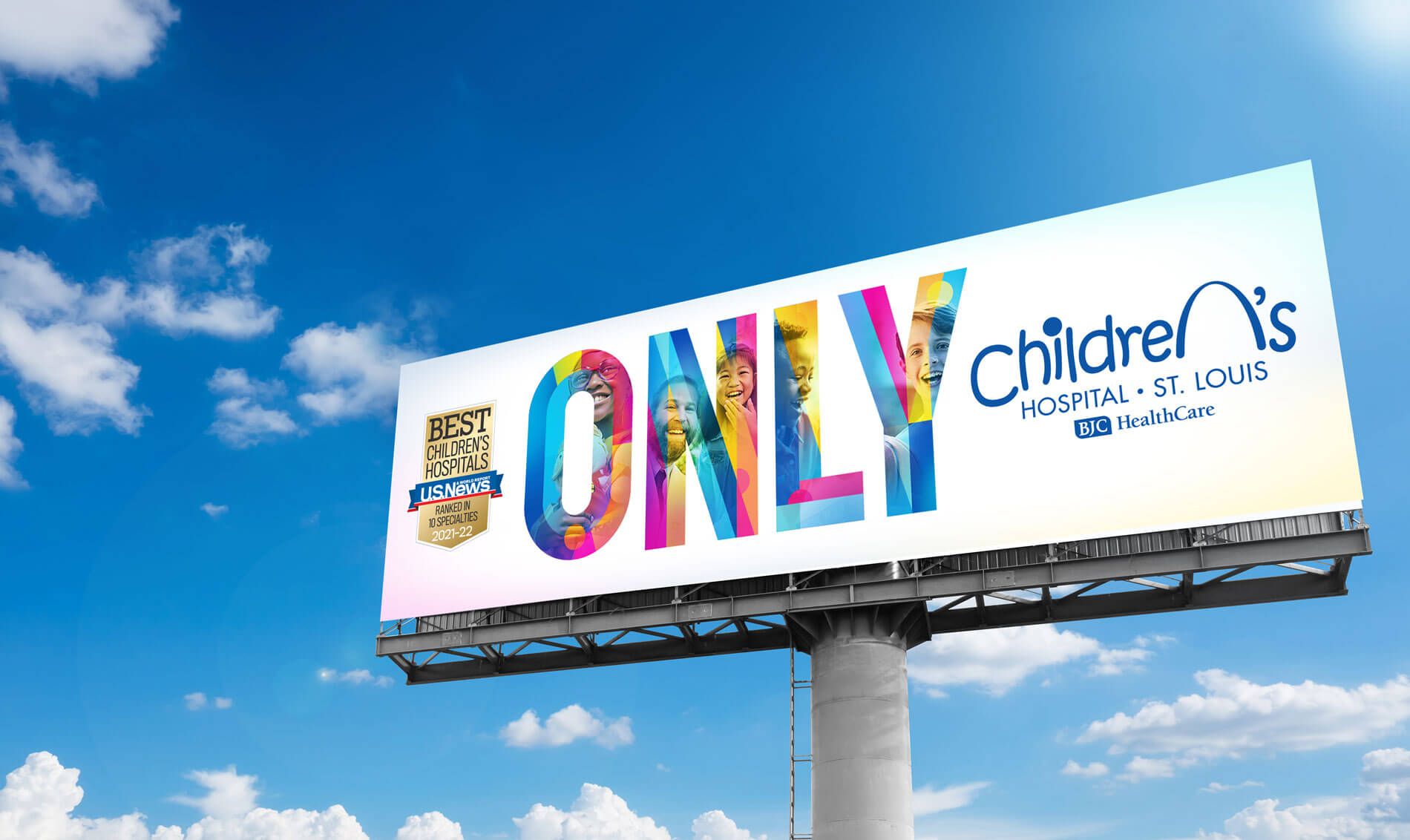 The campaign's digital impact exceeded expectations in its first year. Cannonball was honored to receive a Mid-America Regional Emmy ® for our work on the ONLY campaign in 2023.
(very high compared to industry benchmarks of 50%)
(3,750,000 anticipated total impressions)
(above industry standard of .05-.10%)