Branding a Team in the Wild West of PBR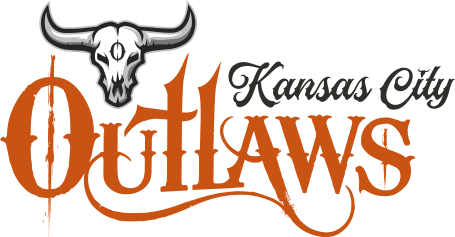 In 2022, Professional Bull Riding (PBR) launched its new PBR Teams Series, in which 8 national markets have their own home team of pro riders who compete against other teams. When the Kansas City ownership group approached Cannonball to develop the team brand and identity, we grabbed the reins.
Creating an Identity &Social Fanbase
In naming the team and designing its look, we leaned into Kansas City's historic old west outlaw culture. We designed the team identity – including logo, colors, uniforms, secondary marks and all team merchandise – to reflect "Outlaw Attitude", ensuring our riders and fans live up to our team name, standing out as the rebels of PBR Teams.
The next challenge was to develop our audience. Cannonball launched a strategic 5-week Facebook and Instagram "Like/Follow" social media ad campaign to nationwide and local geos, targeting an audience with interests specific to the PBR and Bull Riding. In addition, we created the team's social media identity, delivering monthly social content to promote theKC Outlaws brand with meaningful content.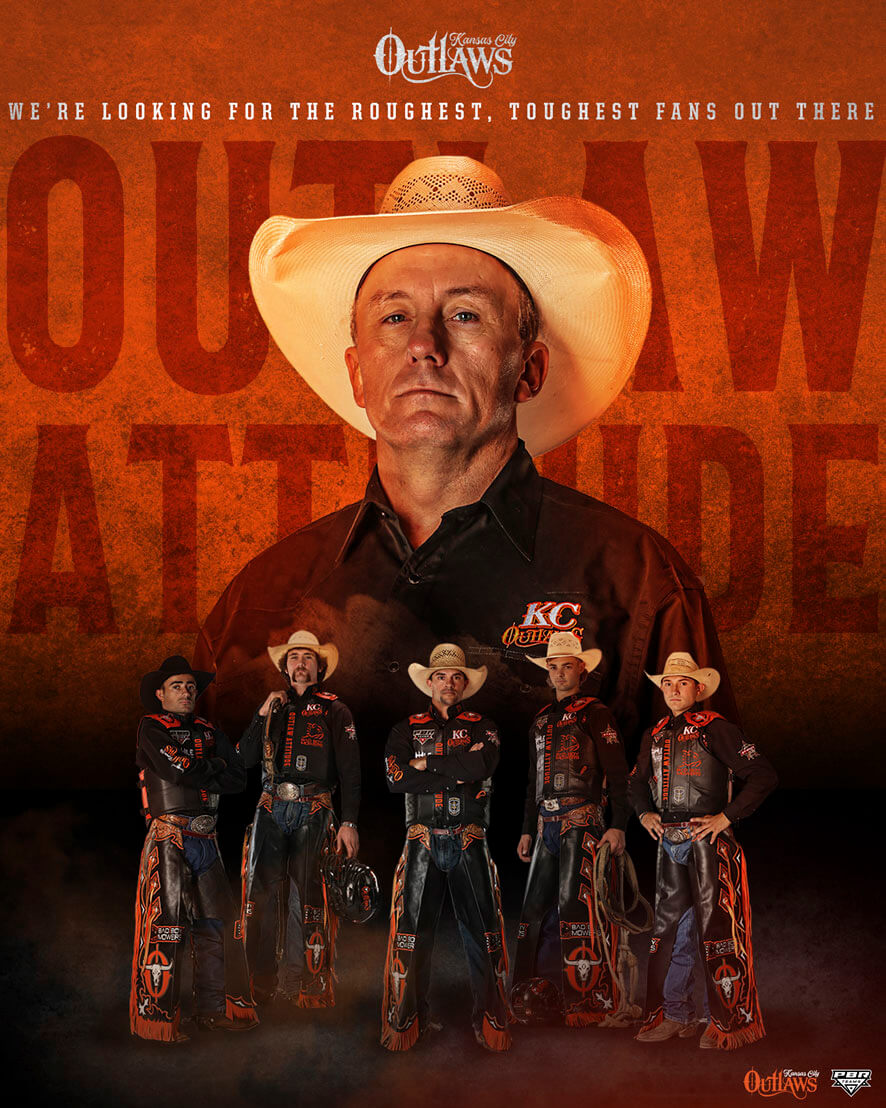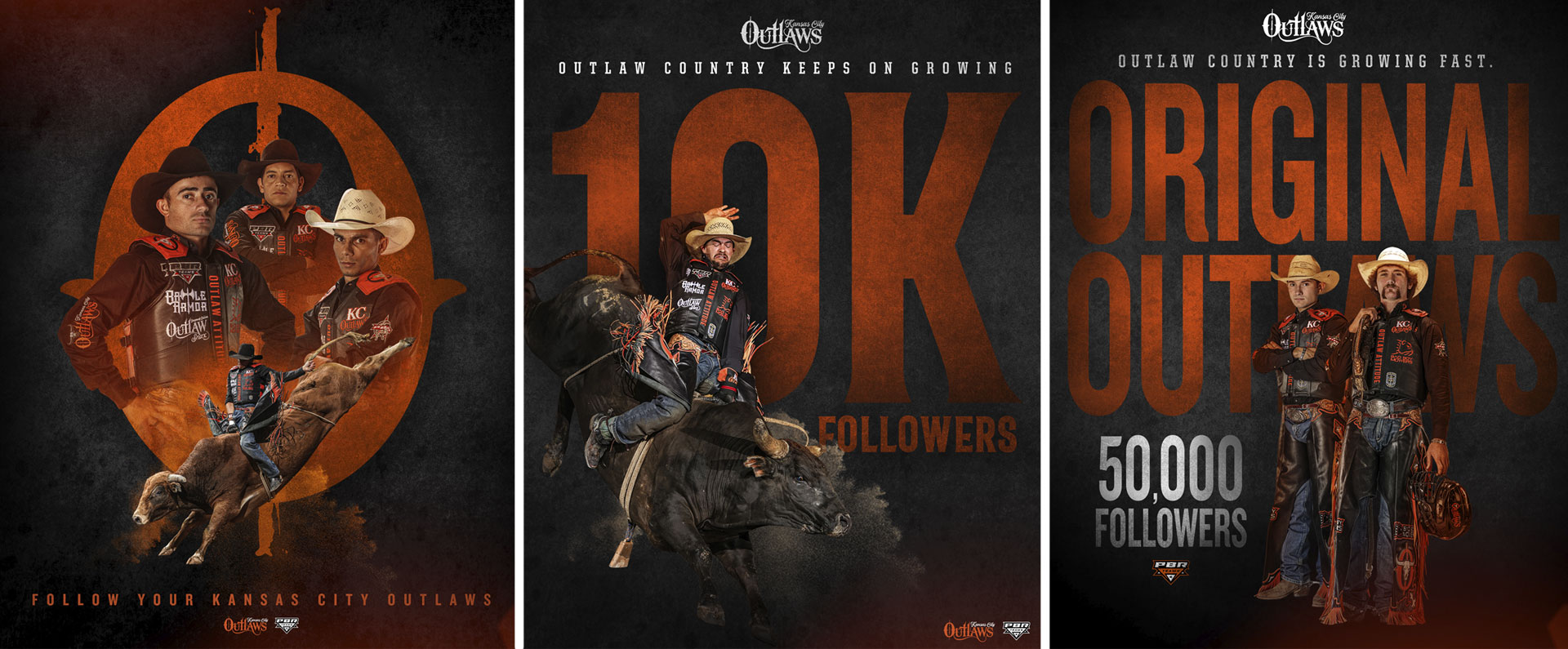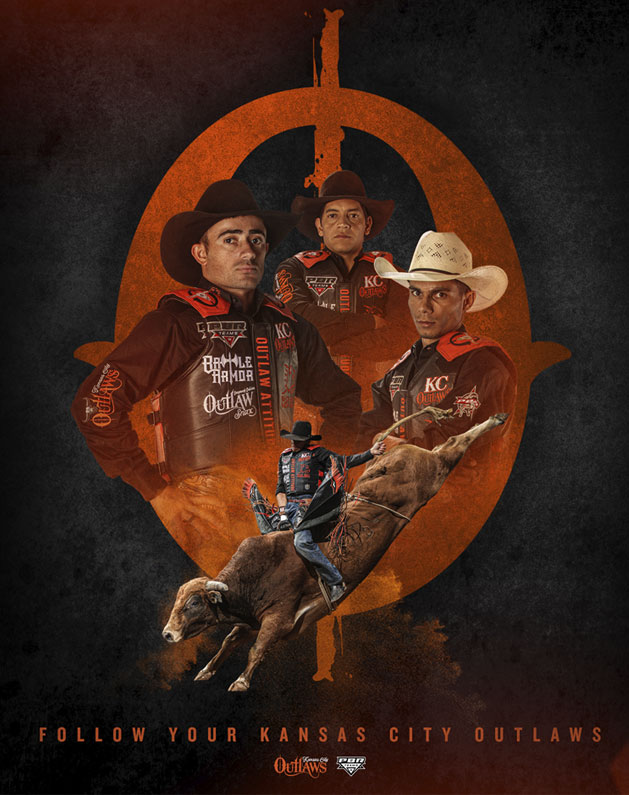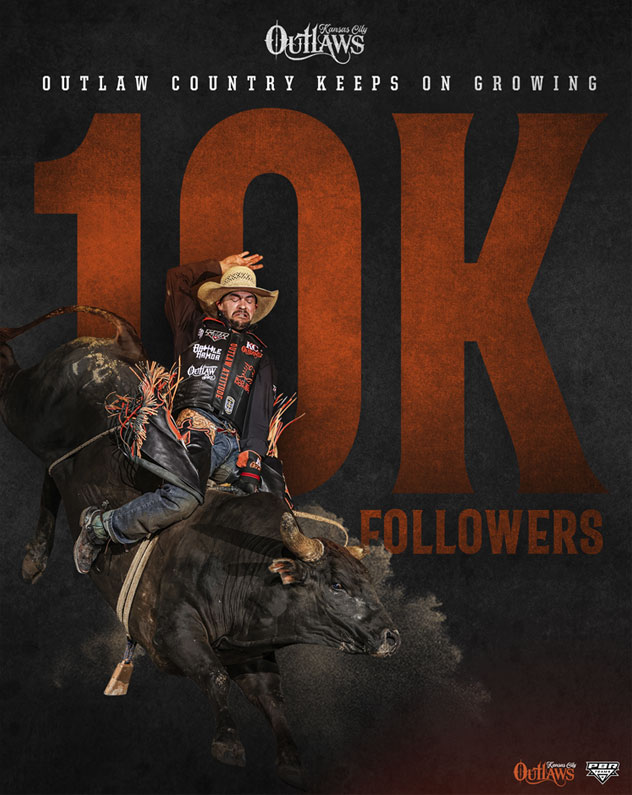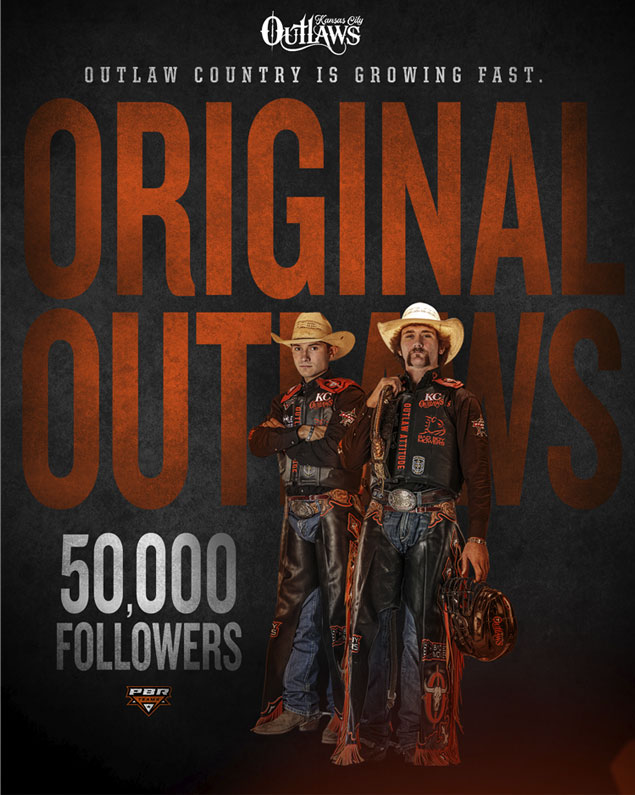 Our audience development plan was a hit, quickly surpassing all other franchises in the PBR Teams Series
New followers during campaign window totaled
Campaign paid reach exceeded Facebook benchmarks by
Like/Follow campaign exceeded Facebook benchmarks by