The way science is portrayed in popular culture has shifted to be more vibrant, energetic and approachable over the years – and the Saint Louis Science Center needed to be seen that way as well. So, when they came to Cannonball for a brand refresh, our strategy was to present science as curious fun, recasting it through a lens of context, consumability and interest.
The exciting nugget at the core of curiosity is finding out the WHY of something. And the beauty of WHY is that everyone can ask it. Everyone can wonder. Everyone can seek out answers. Curiosity is naturally inclusive to all.
The Science Center is home to all kinds of ways to find your "why." Whether it's inside their building, part of their Youth Exploring Science program for teens, summer camps or diving more into the thriving St. Louis science ecosystem, they're a part of the community, making sure everyone has access to the wonder of why.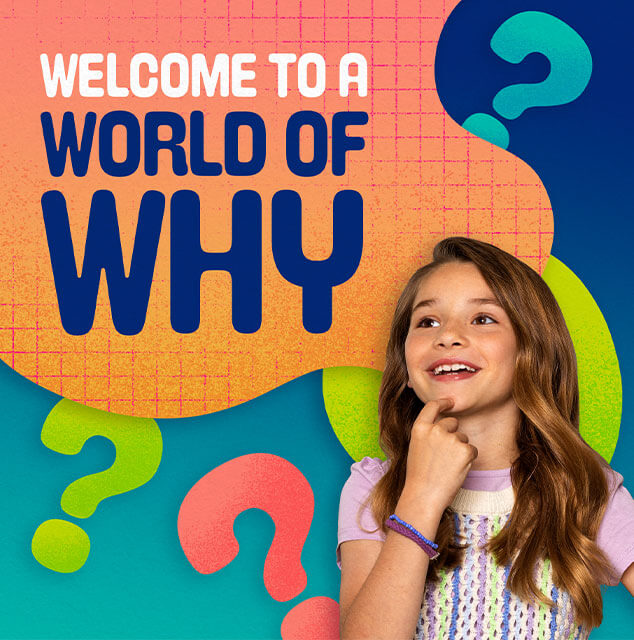 Through a mix of photography and (extremely fun) colorful graphics, textures and fonts, the campaign celebrates both the big and small moments of wonder. It's a new way to view the Science Center that will guide the organization's narrative for years to come, and continue to remind us why we go – because why is thrilling in its endless possibilities and mysteries and unexpectedness.
Campaign deliverables included social media posts, online video, broadcast and outdoor.