Moving at the
Speed of Change

The return to "normal" after the pandemic introduced mobility changes across the world, from travel planning to flex commuting and office work schedules. Consumers needed to know that Enterprise was right there with them – evolving and adapting in new ways to help people get where they need to go.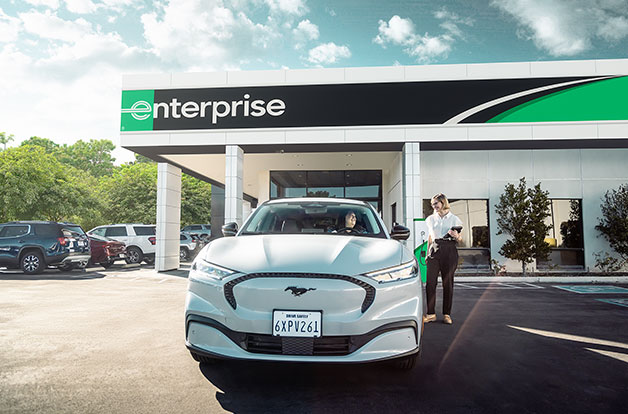 To reinforce Enterprise's relevancy as a versatile, global brand, Cannonball created a fully integrated campaign that included broadcast, streaming, digital, radio and print. This hero spot set the tone for the look and feel of the larger "For Lives in Drive" campaign. Photos were edited to be bright, high contrast and sharp, with rich blacks and saturated greens that pop. The overall color grade has cool shadows, warm highlights and midtones with a touch of Enterprise green that contributes to a contemporary, energetic feeling.
The camera movements take the sentiment of "For Lives in Drive" even further. Drone work, tracking shots and dynamic angles make this spotfeel alive – like it's constantly moving forward.